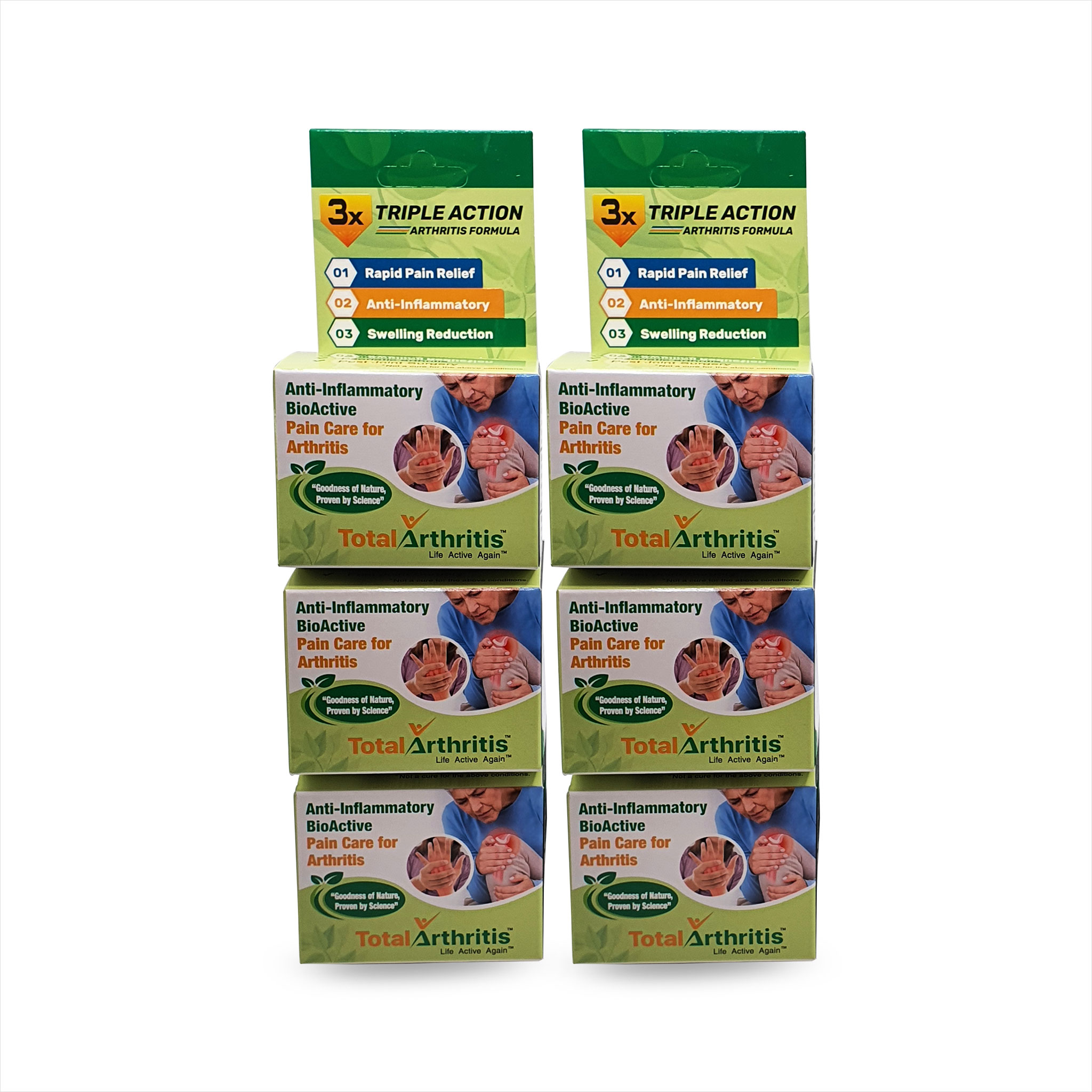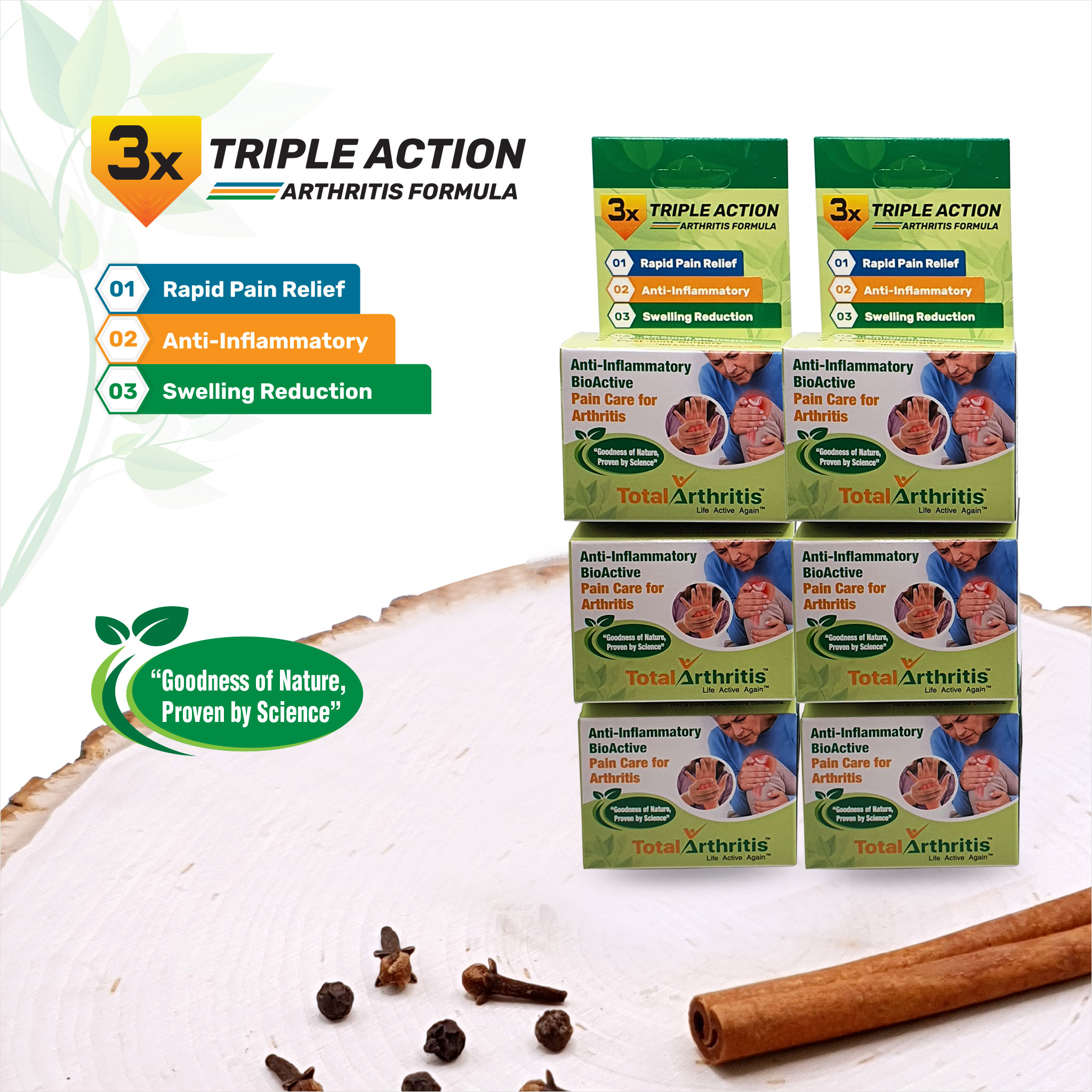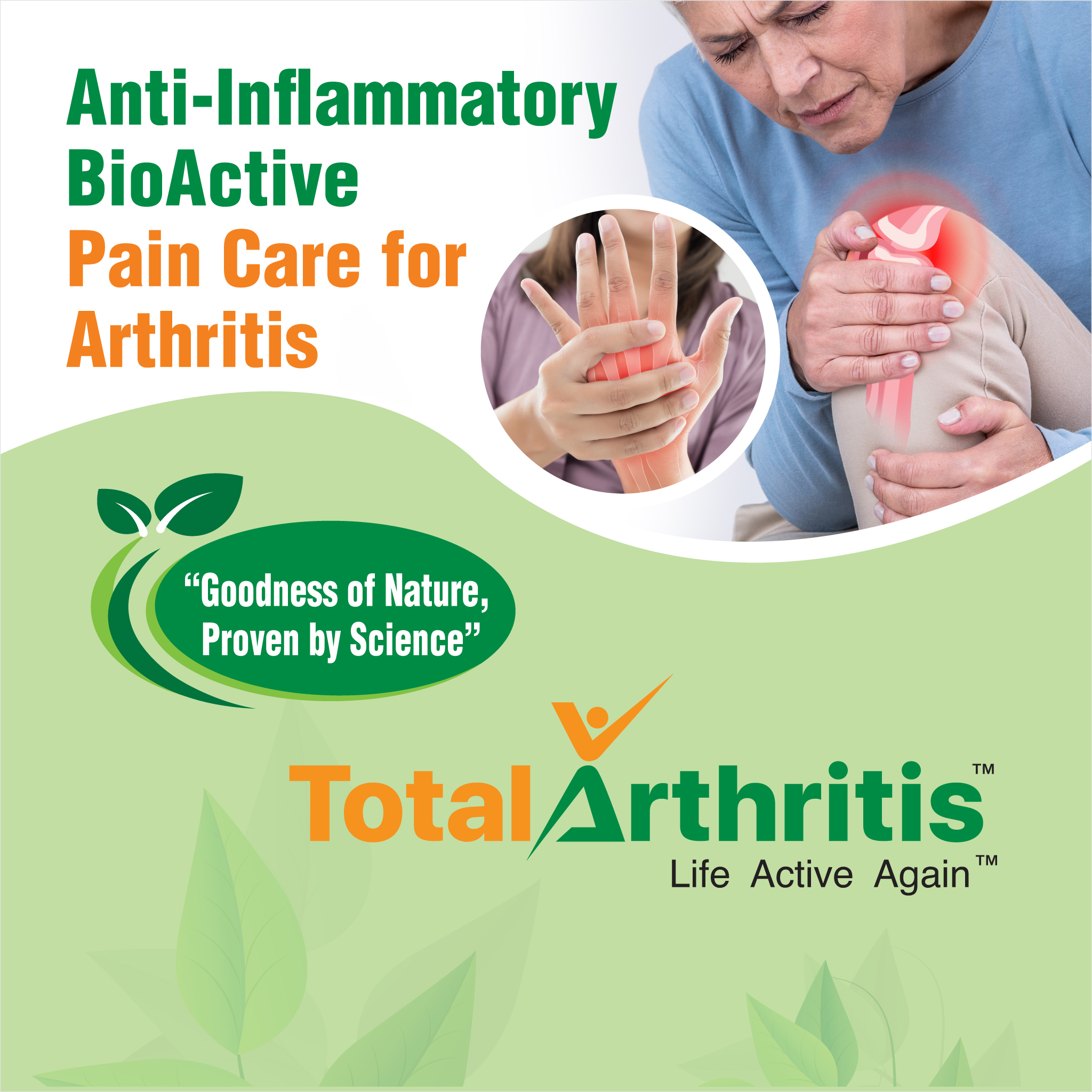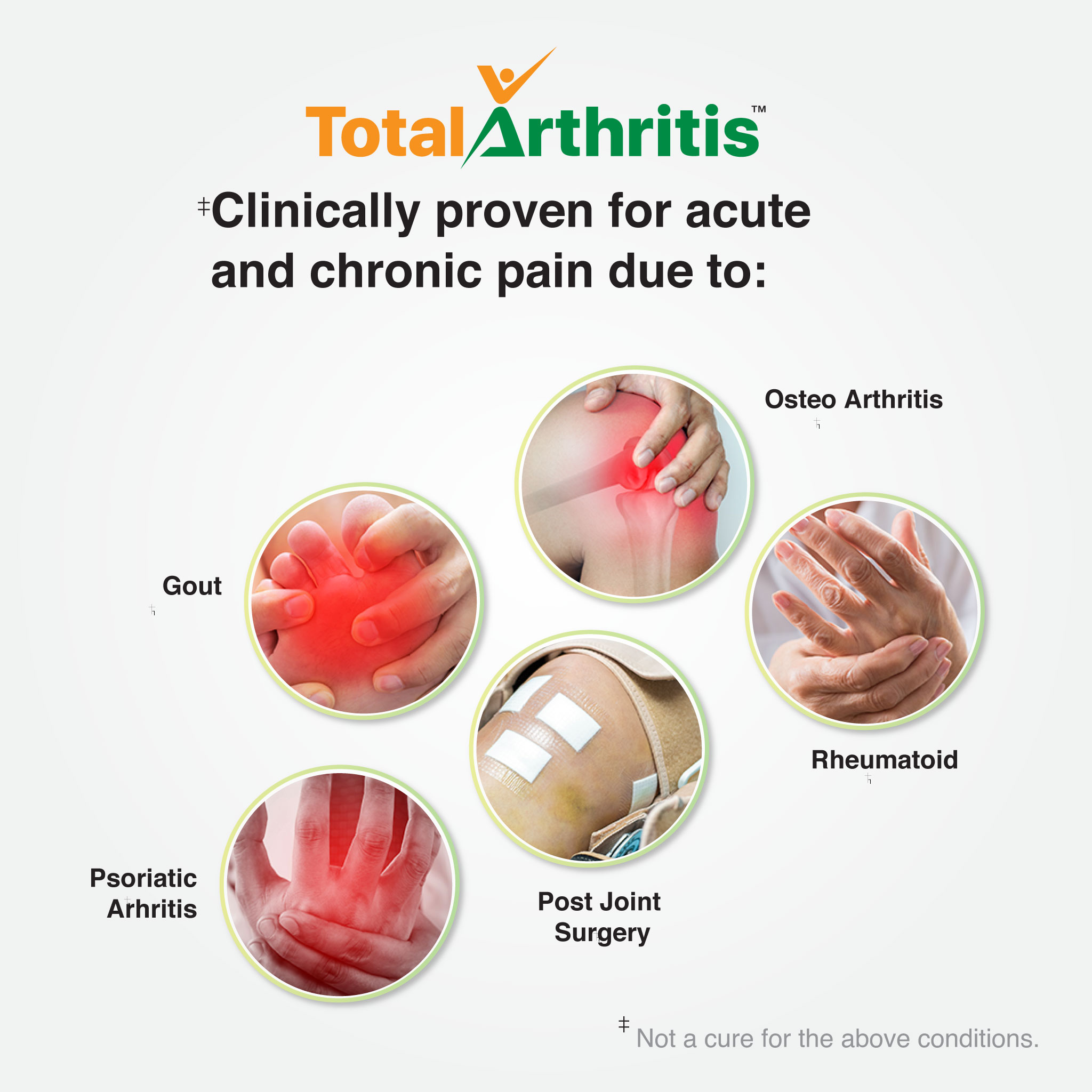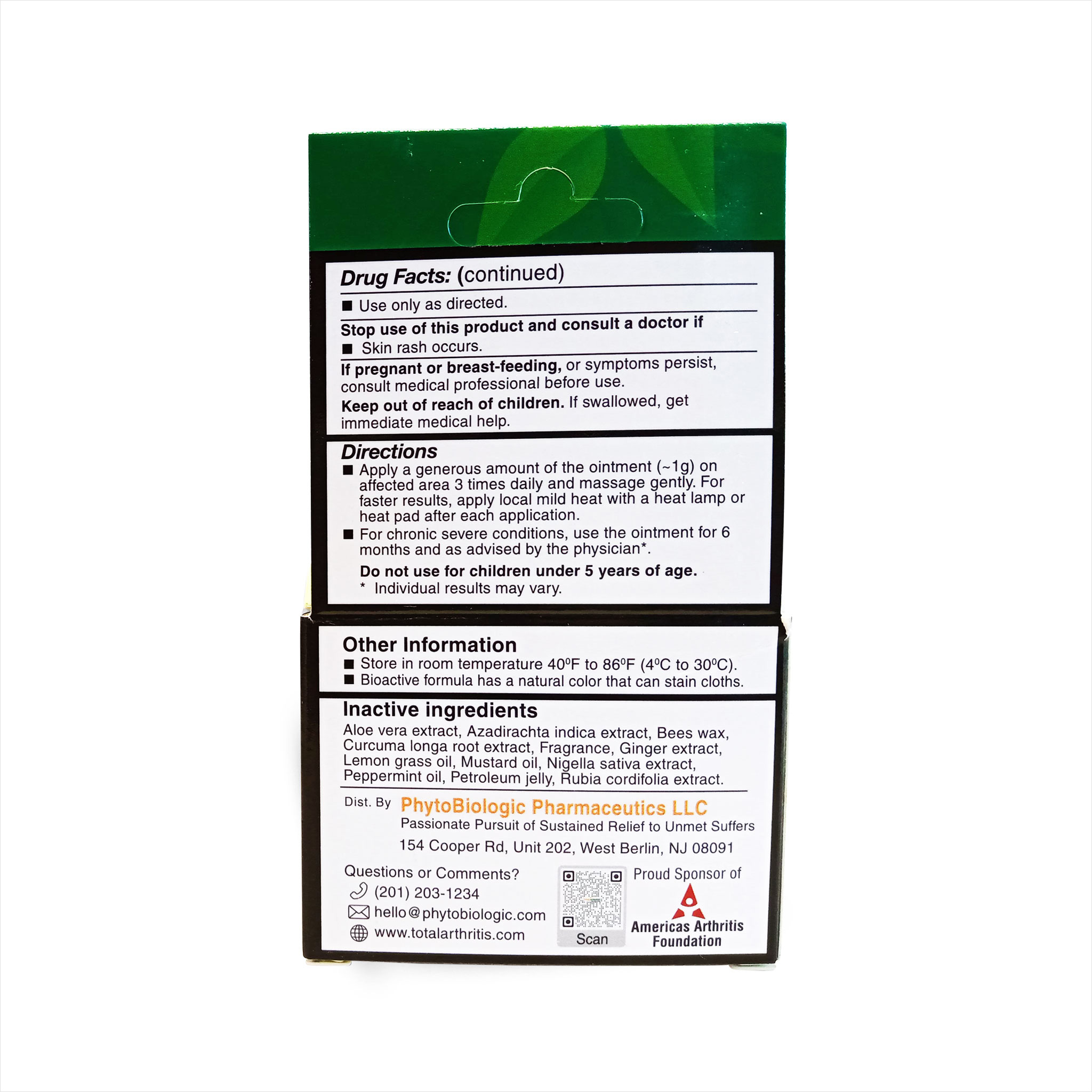 TotalArthritis 25g Jar - Six Pack

For sustained relief of pain, swelling and inflammation in joints, muscle and tendon associated with:
Acute and chronic rheumatoid arthritis
Gout
Osteoarthritis and Psoriatic arthritis
Chronic back/neck pain due to arthritis
Spondylitis
Directions
Apply a generous amount of the ointment (~1g) on affected area 3 times daily and massage gently. For faster results, apply local mild heat with a heat lamp or heat pad after each application. For chronic severe conditions, use the ointment for 6 months and as advised by the physician*.
Do not use for children under 5 years of age.
* Individual results may vary.
Promotions / Offers
Current promotions / Offers on TotalArthritis
FAQ
Frequently Asked Questions Related to Painonil Product(s)
Frequently Asked Questions Related to Painonil Product(s)
What is TotalArthritis?
TotalArthritis™ is a natural pain balm that is scientifically and clinically proven to aid in arthritis from becoming chronic. Total ArthritisTM has undergone more than 40 years of research, meticulous crafting and formulation of finest bio-active ingredients, to achieve the sustained and complete pain relief due to various types of arthritis.
How do I use TotalArthritis?
TotalArthritis is a topical balm that is applied directly on affected areas, such as the knee, ankles, back, etc. A gentle massage is needed after applying. A gentle low-heat press in the affected area will activate bioactive molecules that address pain. See drug facts and consult your physician for further details.
How does TotalArthritis work?
TotalArthritis is a unique triple action formula that addresses all three conditions simultaneously: immediate pain relief, Anti-Inflammation for long-term pain management and reducing swelling that is caused due to inflammation.
Temporarily relieves minor pain associated with